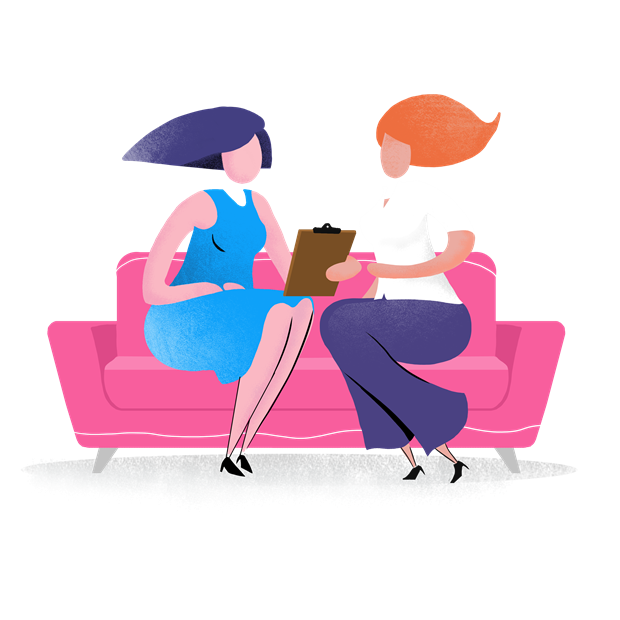 Who it works for
The 1:1 Diet is a You shaped Plan. That means it's so flexible, it can pretty much be tailored to meet you and your individual lifestyle. Just check out some of our success stories to see how one-to-one support, meal replacement products, and a flexible Plan has worked for them. We also know that in some cases, a diet might not be the right thing for you, so take a look at who shouldn't do the diet at the bottom of this page.
Shrinking Dress Sizes
For years Arabah Freduah-Agyemang had battled with an overbearing weight which kept on increasing until she got to 128kg+. The health implications of this weight suddenly hit her and sheI began seeking for help to shed it off. Then she got to know about the Cambridge Weight Plan through a dear friend and sister - her consultant. She got started on step2 and soon after moved on to Sole Source. It was amazing how she began to lose weight so rapidly. In 3months, she had shrunk to 97kg and in another 2months; she was down to 88kg. She couldn't believe her eyes as she changed from a dress size of 24wide to 16/18! She is simply living again as she is so much healthier (no more palpitations and panting's after a short walk or exercise). More so, She can fit into so many wears that sheI never dreamt of getting into.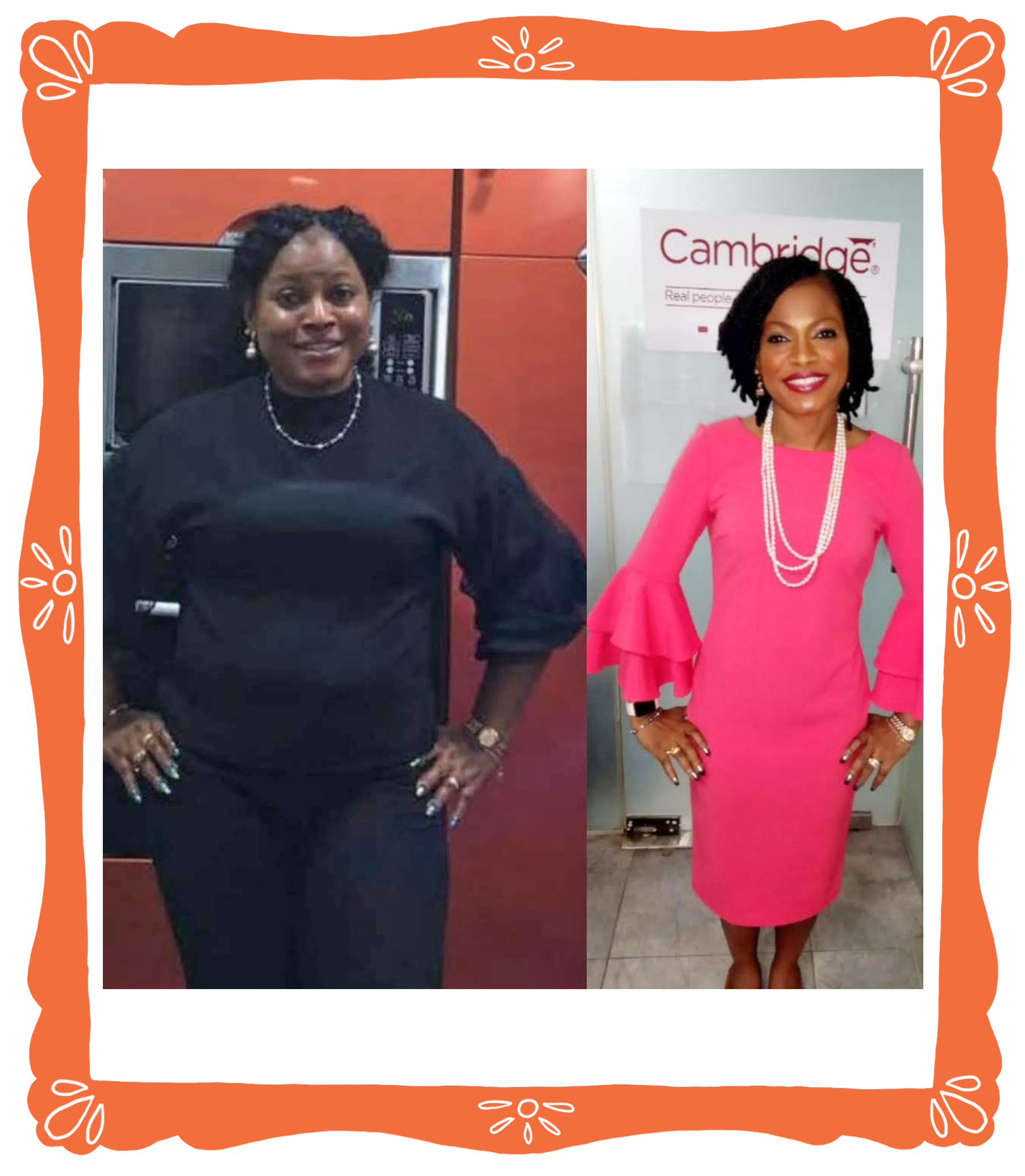 3 Months on CWP and Target Goal reached
Nkechi Anyimah – I had been struggling to lose weight 2years before I began the Cambridge Weight Plan. My doctor placed me on heart medications and advised a lifestyle change. When I started the plan, my weight was on 80.6kg and within three months of strictly sticking to the program I had lost up to 18.8kg to a weight of 61.8kg. My target weight goal was 60kg and in no time, I reached it. I have now been maintaining for about 1 Year now. I had a consultant who pushed me even at my weakest moments, she joined me up with others as a support group and this helped me to remain focused on the weight plan. She still follows up with me even till this day, so it's a journey you are never alone on. Following all the CWP steps has helped me with maintaining my weight. My dress size at start was UK 16 (large)/US 14 and I came down five dress sizes and have been maintaining a dress size of UK 8/US 4.
My Lifelong Ambition was to wear Jeans
Oyinlola Obileye - I was that girl that started her life as a chubby baby, so as I went through my early years it was natural to be referred to as the chubby pretty girl. Without me noticing chubby became fat. At my heaviest I toppled the scale at over 27 stone… I wasn't living, I was just existing (thinking about those days still makes me shed a tear.) Things normal sized people take for granted, for me wasn't. Clothes were a problem because, the biggest size I could get in London was a size 30-32 and that wasn't big enough for me. My life saver came in form of Cambridge Weight Plan and I had the greatest motivation ever. Trousers! Jeans to be precise! Until that stage of my life I had never worn them. I have heard people say that being on Cambridge is not easy because it's not the norm not to eat food. But I say, at that stage of my life it was VERY EASY. I was losing weight, every pound made me smile, and every pound that turned into stone made me happy, every dropped dress size made me spend more money on clothes and I wasn't going for the biggest size in the shop. The best is I could wear trousers; In fact, jeans! Yippee…my lifelong ambition to wear jeans has been fulfilled. I have several pairs of jeans now it's hilarious.
A Family History of Obesity didn't stop me
Asmau Hassan - I did the Cambridge weight plan in 2014 after having my fourth baby, and I can honestly say that as tough as it is, it's so worth it, I lost an incredible 20kgs in 10 weeks and felt the best I had in ages, especially coming from a family with a history of obesity, diabetes and hypertension. I recommend this amazing program for anyone who is looking to losing weight and keep it off for life.
A boosted Confidence
Olamide Akinwunmi – I was a UK size 20-22 but now I wear a UK size 14-16. I feel more confident wearing a smaller cloth size. My shoe size has also reduced. My endurance level with food has improved. I can now plan my meals and wait Longer hours before eating, which I could not do before. I now have a flatter Tommy since I started the CWP diet
Who shouldn't do The 1:1 Diet
There are some cases where you should not go on a calorie restricted diet like The 1:1 Diet. Children under the age of 14 should not use The 1:1 Diet, or people with an eating disorder. There are also a handful of medical conditions which might mean a person should not use The 1:1 Diet. A Consultant will be able to advise you based on your own unique circumstances so contact your local Consultant today to find out more.